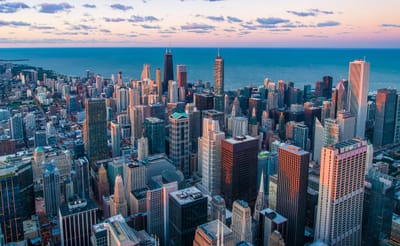 1.Applicability of our Privacy Policy
This Privacy Policy explains how we collect, use and protect your personal data. Please read this policy carefully to understand our practices regarding your personal data and how we will treat it.
Respecting and protecting your privacy and your personal data is very important to us. This Privacy Policy, together with our Terms of Service and any other documents referred to in it, sets out the basis upon which any personal data we collect from you, or that you provide to us will be processed by us or on our behalf.
2.Types of Information We Collect
Personal Information means data about an individual which may be used to identify, contact or locate that person including, for example, name, mailing address, Device ID, email address or phone number as well as any other non-public information about you that is associated with or linked to any of the foregoing data.
3.How We Use Your Personal Information?
We shall use your personal information for the following purposes:
3.1 To Provide Our Services
We use your personal information to provide you with our mobile application and any other Services you request. This may include processing transactions, providing you with the requested features, syncing your data across your devices logged into your account, customer service, etc.
3.2 To Ensure Security of our Services
While we are offering services, it is used for the purposes of identity verification, customer service, security protection, fraud monitoring, archiving and backups, ensuring the security of the products and services that we provide to you.
4. Security
We will use commercially reasonable efforts to safeguard the confidentiality of your information. However, we cannot be held liable for any loss of or disclosure of data or any losses or damages incurred due to errors in transmission or unauthorized or unlawful acts of third parties or your decision to disclose your personal information.
No system can be 100% secure, and despite our efforts, there is always a risk of unauthorized access to your data. By using our Application, you assume this risk.
5. Children's Privacy
Our Services are not intended for use by children under the age of thirteen. We will not knowingly collect personal information directly from children under the age of thirteen without parental consent. If you are under the age of thirteen, please do not provide us with information of any kind whatsoever. We encourage parents and guardians to spend time with their children online and to be familiar with the websites they visit. If you have reason to believe that we may have accidentally received information from a child under the age of thirteen, please contact us immediately.
6. Changes
This Privacy Policy may be updated from time to time for any reason. We will notify you of any changes to our Privacy Policy by posting the new Privacy Policy here. You are advised to consult this Privacy Policy regularly for any changes, as continued use is deemed approval of all changes.
7. When you contact us
When you contact us via email, we may store your message and your email address for some time as a reference to help us help you in case of a follow-up.
If you have any questions about this Privacy Policy, please contact us at 634875642@qq.com.